Lycon Wax Before & Aftercare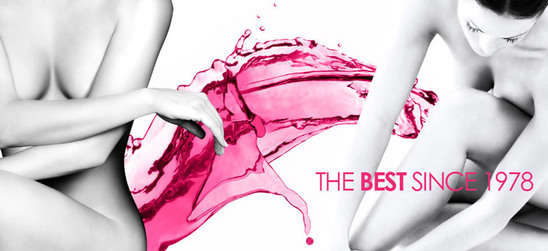 Feel the confidence of having silky smooth, hair-free skin all over your body
Lycon Wax is extremely popular with celebrities including Victoria Beckham, Sienna Miller and Minnie Driver. Australia's Lycon Wax contains the finest resins, natural ingredients & aromatherapy oils to deliver superior performance, removing hairs as short as 1mm and with its low temperature it provides a much more comfortable treatment.
The elite Lycon brand offers a choice of Hot Wax, Strip Wax and Lycon's unique Lycojet waxes, complemented by pre and post waxing lotions, retail homecare products and accessories, allowing the right combination to be tailored for total customer satisfaction.
Lycon is the professional's choice in quality wax and an essential ingredient in leading salons around the world.
Lycon hot wax is great for sensitive skin and delicate like the bikini areas.
The wax literally shrink wraps around the hair and does not stick to the skin. When the wax is removed it pulls from the very root of the hair follicle, removing the dermal-papilla. This will prevent hair breakage, in-grown hairs, bruises and redness and the painful sting associated with strip waxing, therefore leads to softer smoother skin for longer.
---
What is the difference between hot wax and strip wax? ~
Lycon hot wax, the wax is spread fairly thick onto the skin after it has been cleansed and allowed to dry slightly before it is quickly but gently peeled off.
Plus hot wax the area won't be sticky afterwards.
Lycon Strip Waxing for less sensitive skin such as legs and arms. With strip wax, the wax is spread thinly all over the area then a paper strip is applied and pulled off, leaving smooth sexy skin!
/Hot Wax or Strip Wax can be used on facial areas and underarms
---
The Bikini Wax ~
Hair is removed from outside the panty line ( if you wish sides of bikini line can be taken deeper in and hair can be moved can include some waxing some hair on the top for more defined triangle area)
---
The Skinny ~
This is a very high bikini wax leaving a small line of pubic hair centrally in a vertical line above the vaginal area and round underneath, allowing for a narrow cut thong bikini to be worn.
---
The Brazilian and Hollywood Waxing Facts ~
Brazilian wax is where all the hair is removed, except a strip of hair which can be as thick or as narrow as you wish.
Hollywood wax is everything off!
Tips for the best Brazilian Waxing Results
First time getting a Brazilian? The first thing to do is to prepare. Ingrown hairs can be common with strip waxing however I only use the finest hot wax for Brazilians and Hollywood's so there is generally less. But be pre-emptive. That means exfoliate, exfoliate, exfoliate! I find that the exfoliating gloves you can get from Boots work wonders for that area. Whilst in the shower gently massage your whole body using the gloves with shower gel, focussing on the bikini line and being careful around your delicate areas. Do this every evening 3 days before your wax. This will get rid of any dead skin cells creating a softer smoother skin which leads to better results with the wax. Then remember not to moisturize before waxing, only after. If you could also make sure that you trim your hair if it is longer than 1.5cms as this will also make it less painful for you
I don't advise letting all your hair grow out before you next waxing appointment. As this process could take up to three months, the benefit of regular waxing is that the follicle will eventually give up growing a replacement hair. Some women who have been waxing for years experience only 20% hair re-growth! YAY!
---
What causes in-grown hairs? ~
Skin suffering from lack of moisture Coarse hair Embedded oil in the hair follicles Build up of dead skin cells in the pores and on the surface of the skin can cause ingrown hairs – some are more prone to this than others due to genetics Coarse curly hair growing in a curved hair follicle Waxing after care
You may experience slight pinkness after a waxing treatment but this is normal. However, if this lasts for more than 48 hours please feel free to contact me for further advice. After your wax, keep the waxed area clean and avoid heat for 24 hours, therefore avoiding:
-hot baths or showers (warm water only)
-tanning (natural sunbathing, sun beds or fake tans)
-saunas, hot tubs, Jacuzzis or steam room treatments and avoid swimming pools
-sports, gym work or other exercise which will increase perspiration
-Ensure your hands are washed and clean before touching the area
-Do not apply deodorants, lotions or other products to the area, other than those recommended by your therapist for 24 hours.
After about a week start to exfoliate 3 times a week with exfoliating gloves, this will remove dead skin cells which will help the new hairs to grown through and will avoid you getting in-grown hairs!
---
Questions and Tips prior to waxing